Print these PDF storyboard templates to sketch your shots with pen and paper or load them on your iPad to draw your shots with your Apple Pencil. This download contains storyboard templates with aspect ratios of 16:9, 4:3 and 2.39:1.
Not so great at drawing? Try our director's viewfinder app to easily pre-visualize your shots on your iPhone or iPad.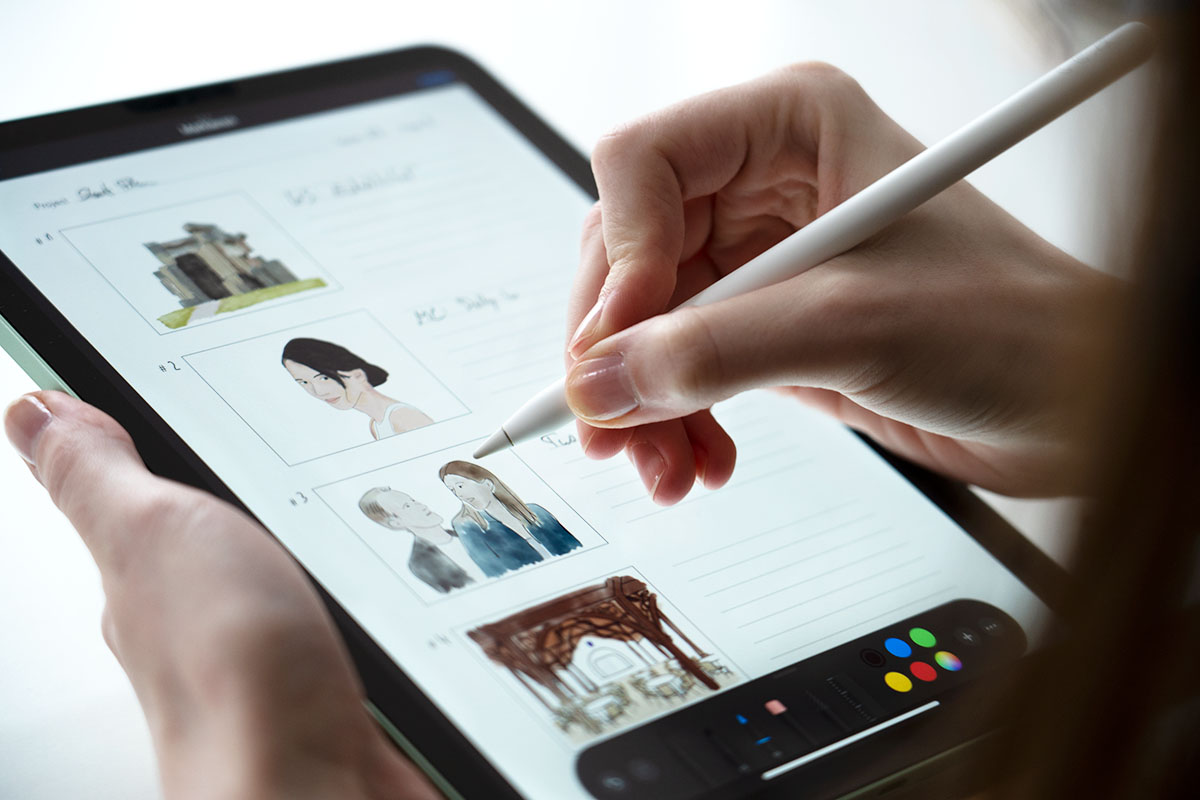 What is a storyboard?
A storyboard is a visual representation of a scene created during preproduction for planning purposes. The different shots are broken down into a storyboard to visualize all the important information that could be referenced prior or during production. These could include shot size, perspective, camera movement, lightning and colors. Dialogue from the script may also be included as a reference.
The look of a storyboard can range from stick figures to more or less detailed illustrations to reference photos or stock images.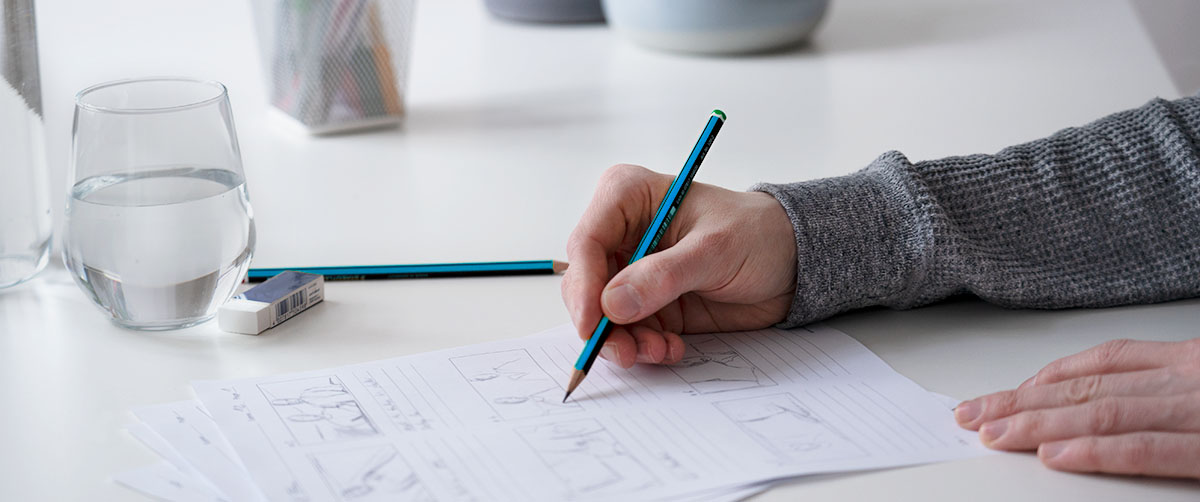 How do you create a Storyboard?
Over the years, storyboards have seen a dramatic change in use across various industries, including; motion pictures, animation, pre-visualizations, gaming, commercials, and television. With the introduction of technology, the process of creating storyboards has been turned on its head to be far more productive and efficient.
Rather than relying on individual hand-drawn sketches, directors and creatives can use Cadrage's director's viewfinder app to create accurate composition previews when scouting locations. Images and videos created with Cadrage can then be reorganized into a virtual storyboard and exported out into a tangible shot list for anyone to refer to.
If, however, you are after a more traditional approach, Cadrage has you covered. Our team has constructed a free Storyboard Template, which can be set up with aspect ratios of 16:9, 4:3, and 2.39:1.
Print the Storyboard Template or open the PDF on either your smartphone or iPad. For those using an Apple Pencil with your iPad, you can sketch directly on the PDF to help visualize the narrative. Begin to visualize what each shot will look like as you read the scripts' dialogue and descriptions of each character and location to then communicate your vision to your team.